Ace Homecare
3042 US 27 S, Avon Park, FL 33825
Are the owner of this business? Claim this listing to manage your profile.
Pricing for Ace Homecare
| | |
| --- | --- |
| In-Home Care | $2,961* (click below for pricing info) |
* All cost estimates are based on general costs for providers in this local area. Please confirm pricing with each provider directly before making a decision.
Ace Homecare Cost Comparisons
Reviews of Ace Homecare
We collect and verify reviews directly from users on our website. We have also included results from around the Web to give you the clearest overall picture of how this provider performs.
Ratings and Reviews from Around the Web
About Ace Homecare
Ace Homecare is a senior home care provider located in Avon Park, Florida at 3042 US 27 S. They offer in-home health care along with personal care services for seniors. Since 2005, they have been serving clients throughout the Avon Park area. They provide spiritual care and help managing medication. Additionally, they provide different medical services like physical therapy, speech therapy, blood pressure care, cancer care, and occupational therapy. They also offer short term care and hospice. They accept Medicare.
(863) 385-7058
Provider Services
Service Types
Insurance Types
Personal Services
Spiritual Care
Medication Assistance
Medical Services
Blood Pressure Management
Cancer Care
Pain Management
Occupational Therapy
Physical Therapy
Licensed Nurses
Speech Therapy
Alzheimer's/Dementia Care
Nursing Care
Speech Pathology
Medical Social Services
Home Health Aide
Other Services
Short Term Care
Hospice Care
Provider Information
Ownership: Proprietary
Certified Since 10/28/2005
Other Nearby Agencies

Estimated Cost: $2,933 / Month
6366 US Highway 27 North Suite D, Sebring, FL 33870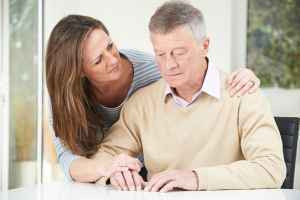 Estimated Cost: $3,361 / Month
4005 Sun'n Lake Blvd, Sebring, FL 33872

See More Options