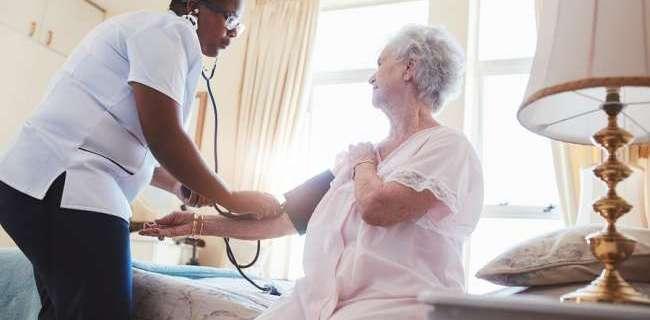 Braewood Home Health
816 Camarilo Springs Rd Ste N, Camarillo, CA 93011
Are the owner of this business? Claim this listing to manage your profile.
Pricing for Braewood Home Health
| | |
| --- | --- |
| In-Home Care | $4,669* (click below for pricing info) |
* All cost estimates are based on general costs for providers in this local area. Please confirm pricing with each provider directly before making a decision.
Braewood Home Health Cost Comparisons
About Braewood Home Health
Located at 816 Camarilo Springs Rd Ste N in Camarillo, California, Braewood Home Health is a senior home care company offering in-home nursing services along with personal care. Since 2007, they have been providing care to customers throughout the Camarillo area. They offer different personal services like offering social interaction, dressing assistance, assistance with mobility, small home maintenance tasks, and emotional support. They also offer a variety of medical services including occupational therapy, diabetes management, physical therapy, pain management assistance, and speech therapy. They accept various payment options including Medicaid benefits, private insurance, Medicare benefits, and cash pay.
(805) 987-8889
Provider Services
Service Types
Insurance Types
Medicare
Private Pay
Insurance
Medicaid
Personal Services
Dressing Assistance
Meal Preparation
Personal Hygiene Assistance
Mobility Assistance
Emotional Support
Medication Assistance
Spiritual Care
Exercise Assistance
Home Maintenance
Companionship
Medical Services
Wound Care
Physical Therapy
Speech Therapy
Licensed Nurses
Blood Pressure Management
Cardiac Care
Pain Management
Occupational Therapy
Diabetic Care
IV Administration
Nursing Care
Speech Pathology
Medical Social Services
Home Health Aide
Provider Information
Ownership: Proprietary
Certified Since 09/20/2007
Other Nearby Agencies

16 Reviews
Estimated Cost: $4,733 / Month
1996 Eastman Ave Ste 101, Ventura, CA 93003


Estimated Cost: $4,767 / Month
2650 Jones Way Ste 26, Simi Valley, CA 93065


Estimated Cost: $4,772 / Month
1601 Carmen Dr Ste 202, Camarillo, CA 93010

See More Options