Healing Hand Home Care
11834 Canon Blvd, Newport News, VA 23606
Are the owner of this business? Claim this listing to manage your profile.
Pricing for Healing Hand Home Care
| | |
| --- | --- |
| In-Home Care | $4,185* (click below for pricing info) |
* All cost estimates are based on general costs for providers in this local area. Please confirm pricing with each provider directly before making a decision.
Healing Hand Home Care Cost Comparisons
About Healing Hand Home Care
Located at 11834 Canon Blvd in Newport News, Virginia, Healing Hand Home Care is a senior in-home care service provider that offers in-home personal care services in addition to home health care. They provide different personal services like light housekeeping, providing companionship, meal prep, help running basic errands, and assistance with getting dressed. They also provide CPR and First Aid and administration of injections.
(757) 223-1335
Provider Services
Service Types
Provider Information
License Verification
Insured and Bonded
Personal Services
Companionship
Errands
Dressing Assistance
Meal Preparation
Emotional Support
Personal Hygiene Assistance
Toileting Assistance
Mobility Assistance
Reading
Medication Assistance
Transportation Assistance
House Cleaning
Medical Services
Injection Assistance
CPR / First Aid
Other Nearby Agencies

2 Reviews
Estimated Cost: $4,185 / Month
733 Thimble Shoals Blvd, Suite 150, Newport News, VA 23606


Estimated Cost: $4,009 / Month
200 Enterprise Dr, Newport News, VA 23603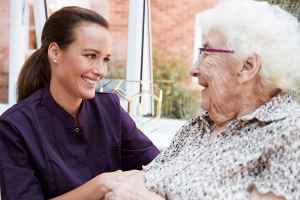 Estimated Cost: $4,125 / Month
856 J Clyde Morris Blvd Suite C, Newport News, VA 23601

See More Options