Premier Homecare Angels
1516 Oak St, Alameda, CA 94501
Are the owner of this business? Claim this listing to manage your profile.
Pricing for Premier Homecare Angels
* All cost estimates are based on general costs for providers in this local area. Please confirm pricing with each provider directly before making a decision.
Reviews of Premier Homecare Angels
We collect and verify reviews directly from users on our website. We have also included results from around the Web to give you the clearest overall picture of how this provider performs.
Ratings and Reviews from Around the Web
About Premier Homecare Angels
Premier Homecare Angels is a senior care facility situated in the Oak Tree area of Alameda, California. With about 61,000 residents in the zip code of 94501, the neighboring area is heavily populated. It is a mostly middle income area, with an average per-family income of $69,601. It is located near retail shopping, houses of worship, healthcare facilities, and other local conveniences. There are dozens of drugstores within a mile of the community. They're located only 0.67 miles from Alameda Hospital. There are also a number of churches within 4 miles, including Twin Towers United Methodist, Central Baptist Church, Immanuel Lutheran Church, and St Joseph Basilica of Alameda.
More About Premier Homecare Angels
Other Nearby Agencies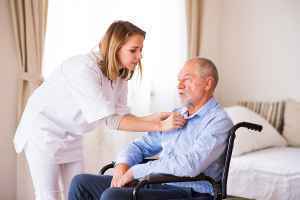 1 Review
Estimated Cost: $6,080 / Month
4637 Chabot Drive #240, Pleasanton, CA 94588


2 Reviews
Estimated Cost: $5,873 / Month
5600 Mowry School Road, Suite 250, Newark, CA 94560

See More Options