What You Should Know About Sexual Health & STDs in Retirement Homes
Covered in this guide:
Updated: May 12, 2023
There's a common misconception that sexually transmitted diseases (STDs) are only prevalent among young people. This misconception needs to be dispelled, especially when it comes to seniors living in retirement homes. While the idea of seniors remaining sexually active into their retirement years is often thought of as taboo, it's a reality that needs to be discussed.
Studies show that STDs among older adults are on the rise. According to data published in 2019, the Centers for Disease Control (CDC) determined that gonorrhea cases among adults aged 55 and older rose 164% between 2014 and 2018, cases of syphilis in the same age group rose 120%, and cases of chlamydia increased by 86%.
Unfortunately, STDs frequently go undetected in seniors due to a lack of routine screening. This guide discusses the common misconceptions about sexual activity among the older population, as well as sexual health, STDs and sexual abuse in retirement homes.
Are Older Adults Still Sexually Active?
It's often thought that older adults cease sexual activity; however, that's far from the truth. In fact, a 2007 survey published in the New England Journal of Medicine evaluated 3,005 American adults aged 57 to 85 to assess the prevalence of their sexual activity and behaviors.
Of those who responded:
73% of adults aged 57 to 64 identified as sexually active
53% of adults aged 65 to 74 identified as sexually active
26% of adults aged 75 to 85 identified as sexually active
Misconceptions About Older Adults and Sex
While many mistakenly believe that adults don't remain sexually active in the latter years of life, others have misconstrued beliefs about the sexual function and habits of senior citizens. Some of these misconceptions include the following:
Seniors don't enjoy sex: Many people believe the desire for sex decreases or disappears altogether with age; however, seniors often continue to crave and enjoy sexual activity. Even after the loss of a spouse or partner, many seniors return to dating and engage in sexual activity with new partners.
Seniors aren't able to have sex: While some older adults do experience physical changes that affect their sexual function, there are several ways to overcome these barriers, including physical therapy and prescription medications.
Seniors don't need to use protection when they have sex: It's important to remember that while seniors aren't able to get pregnant, STDs continue to pose a threat at any age. Protection is important in all sexual interactions, particularly when the interaction is with a new partner or if one participant has had multiple partners.
Sex isn't important in mature relationships: Regardless of age, sex continues to be an integral part of a relationship for many couples.
Sex might cause seniors to have a heart attack: While some seniors may not have the same level of stamina they did in their younger years, sex remains perfectly safe for most older adults unless their doctor has advised against it.
Improving Sexual Health Education for Seniors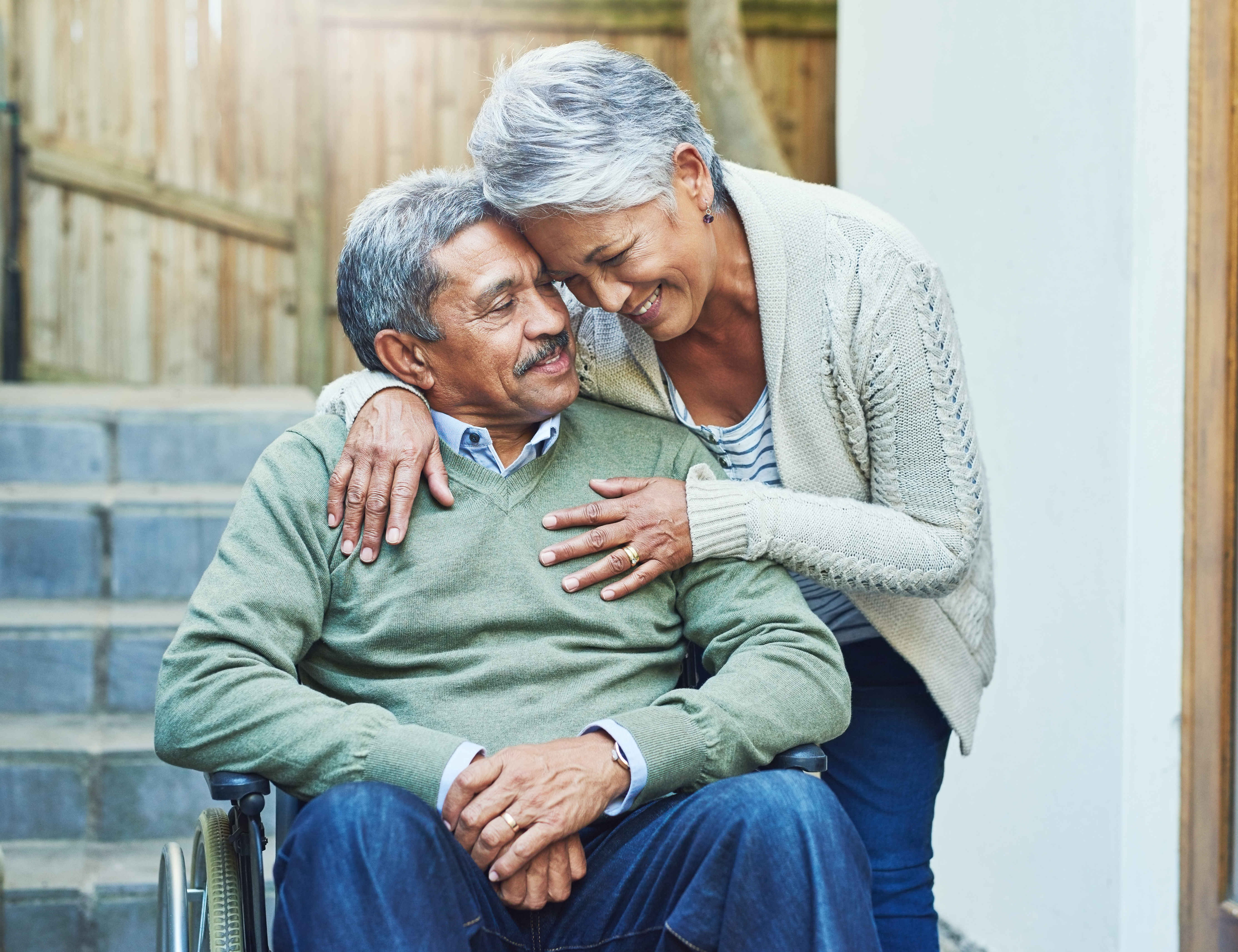 Sexual health education is crucial for older adults. Changing medical perspectives on STDs and advancements in contraception mean many seniors are behind when it comes to sexual education. There are several relevant topics that should be discussed with adults as they enter their retirement years.
Expected Changes in the Sexuality of Seniors as They Age
As seniors age, they may experience changes in their sexual health. That can include a decrease in their sex drive, difficulty achieving and maintaining an erection or lubrication and changes in overall sexual function. Recognizing these changes as they occur is important to maintaining sexual and emotional health in older adults.
It's important to note that not all seniors experience these changes. In fact, some continue to have a fulfilling and active sex life without issue.
Causes Affecting Sexual Health in Seniors
It's not uncommon for seniors to experience problems with their sexual function as they age. In many cases, these are the result of medications, illnesses or disabilities. Some of the most common causes of sexual problems in seniors include:
Alcohol abuse
Arthritis
Chronic pain
Dementia
Depression
Diabetes
Heart problems
Incontinence
Medication side effects
Obesity
Stroke
Surgery
Dealing With Physical Health Becoming a Barrier to Sex
As seniors age, physical health conditions can arise and become barriers to sexual activity. Conditions such as chronic pain, arthritis, mobility limitations and chronic illnesses, including heart disease, can impact their ability to engage in sexual activity.
When such issues arise, it's important for seniors to talk to their health care provider about their concerns and explore ways to accommodate their changing health needs. Options might include:
Using assistive devices, such as handrails and grab bars for additional support
Exploring new sexual positions
Seeking other opportunities to enjoy intimacy with a partner
When physical health becomes a barrier to sex, a health care provider might also recommend a regular exercise plan and healthier diet to manage conditions and improve sexual function.
What Can Seniors Do to Maintain an Active and Enjoyable Sex Life?
Older adults should be encouraged to enjoy sexual activity in a safe way. That means educating seniors about STDs, especially those that are common in retirement homes, such as syphilis, gonorrhea and chlamydia. It also means educating them about the best ways to protect themselves from those STDs, whether that's through abstinence or using condoms.
How To Protect Older Adults From Contracting STDs in Senior Living
Sexual activity is a given in retirement communities, especially among those who have recently become single or widowed and are reentering the dating scene. It's important that caregivers and retirement home managers take measures to protect residents from STDs.
Who Is at the Highest Risk of Contracting STDs in Senior Living?
While all seniors who are engaging in sexual activity face some STD risk, others have a slightly elevated risk, including:
Seniors using online dating services and engaging in intercourse with unfamiliar partners
Seniors who didn't receive sexual education in school
Seniors with weakened immune systems
Seniors who don't discuss sexual health or get STD testing from their doctors
Common STDs Affecting Seniors in Retirement Communities
While seniors aren't immune to any STD, some are more common than others in retirement homes.
STD

Definition

Symptoms

Testing

Treatment

Chlamydia

A bacterial infection of the genital tract

Painful urination
Lower abdominal pain
Vaginal or penile discharge
Pain during intercourse (women)
Testicular pain (men)

A urine or genital swab test can detect chlamydia within 1 to 2 weeks of exposure.

Antibiotics

Gonorrhea

A bacterial infection of the genital tract, mouth, throat or anus

Thick or bloody discharge from the vagina or penis
Pain when urinating
Painful bowel movements
Anal itching
Swollen testicles (men)

Gonorrhea tests are most accurate when conducted 1 week after intercourse and are done via vaginal/fluid swabs or urine tests.

Antibiotics

Trichomoniasis

A parasitic infection of the urinary tract or vagina

Vaginal or penile discharge
Vaginal or penile odor, itching or irritation
Pain during intercourse
Pain when urinating

A trichomoniasis test can be conducted within 5 to 28 days of intercourse via vaginal or penile swab.

Antibiotics

Genital herpes

Sores on the genitals, anus or mouth

Small red bumps or blisters
Pain and itching around the genitals or buttocks

Herpes tests can be conducted by taking a fluid sample from an open sore.

Antiviral medications can be used for an outbreak; however, herpes is incurable and outbreaks can reoccur.

Syphilis

A bacterial infection that can affect multiple organs

A rash on any part of the body
Fever
Enlarged lymph nodes
Fatigue
Aches and pains
Lack of coordination*
Numbness*
Paralysis*
Dementia*
late stage symphilis (10-30 years after infection)

Syphilis is detected via blood test.

Syphilis can be treated with antibiotics. Treatment is most effective in early stages.
How To Protect Seniors From STDs in Retirement Communities
Caregivers can take several measures to protect residents of retirement communities from contracting STDs. Some of those measures include:
Conducting sexual health education workshops and encouraging residents to participate
Providing condoms on-site
Ensuring residents have access to STD testing
Providing seniors with necessary medications to treat STDs
Identifying Possible Signs of Sexual Abuse
Unfortunately, seniors aren't immune to sexual abuse while living in retirement communities. It may happen at the hands of a caregiver, a family member or a fellow resident.
In 2016, long-term care ombudsman programs throughout the United States collected and investigated 819 complaints regarding sexual abuse of seniors — and that's just the cases that are documented. Many seniors are too embarrassed to talk about abuse and as such, it's likely that many cases go undetected each year.
For seniors, caregivers and family members, it's important to know the signs of sexual abuse. Some of these signs include:
Bruises around the thighs, genitals, breasts or wrists
Unexplained genital infections or STDs
Lack of appetite
Unexplained bleeding in the vaginal or anal area
Depression
Sudden difficulty with sitting or walking
Torn or stained underwear
Hostility
Panic attacks
Sudden withdrawal from social interaction
Any other sudden changes in behavior
What To Do if You See Signs of Sexual Abuse
Long Term Care Ombudsman programs in each state handle complaints and investigations about sexual abuse, physical abuse, exploitation and neglect in senior living facilities. Any signs of abuse noticed by caregivers, family members or seniors must be reported.
Seniors or family members can search the National Consumer Voice for Quality Long-Term Care directory of Long-Term Care Ombudsman programs to find out how to report sexual abuse in their state.
Where To Report Elder Abuse in Each State
Incidents of abuse or neglect in long-term care can also be reported to Adult Protective Services. Contacts for each U.S. state are listed below.
| | | |
| --- | --- | --- |
| State | Program/State Department | Phone Number |
| Alabama | | (800) 458-7214 |
| Alaska | | (800) 478-9996 |
| Arizona | | (877) 767-2385 |
| Arkansas | | (800) 482-8049 |
| California | | (833) 401-0832 |
| Colorado | | |
| Connecticut | | (888) 385-4225 |
| Delaware | | (888) 277-4302 |
| Florida | | (800) 962-2873 |
| Georgia | | (866) 552-4464 |
| Hawaii | | (808) 832-5115 |
| Idaho | | |
| Illinois | | (866) 800-1409 |
| Indiana | | (800) 992-6978 |
| Iowa | | (800) 362-2178 |
| Kansas | | (800) 922-5330 |
| Kentucky | | (877) 597-2331 |
| Louisiana | | (800) 898-4910 |
| Maine | | (800) 624-8404 |
| Maryland | | (800) 332-6347 |
| Massachusetts | | (800) 922-2275 |
| Michigan | | (855) 444-3911 |
| Minnesota | | (844) 880-1574 |
| Mississippi | | (844) 437-6282 |
| Missouri | | (800) 392-0210 |
| Montana | | (844) 277-9300 |
| Nebraska | | (800) 652-1999 |
| Nevada | | (888) 729-0571 |
| New Hampshire | | (800) 949-0470 |
| New Jersey | | (800) 624-0275 |
| New Mexico | | (866) 654-3219 |
| New York | | (844) 697-3505 |
| North Carolina | | |
| North Dakota | | (855) 462-5465 |
| Ohio | | (855) 644-6277 |
| Oklahoma | | (800) 522-3511 |
| Oregon | | (855) 503-7233 |
| Pennsylvania | | (800) 490-8505 |
| Rhode Island | | (401) 462-0555 |
| South Carolina | | (888) 252-3487 |
| South Dakota | | |
| Tennessee | | (888) 277-8366 |
| Texas | | (800) 252-5400 |
| Utah | | (800) 371-7897 |
| Vermont | | (800) 564-1612 |
| Virginia | | (888) 832-3858 |
| Washington | | (844) 734-6277 |
| West Virginia | | (304) 205-6357 |
| Wisconsin | | (833) 586-0107 |
| Wyoming | | |