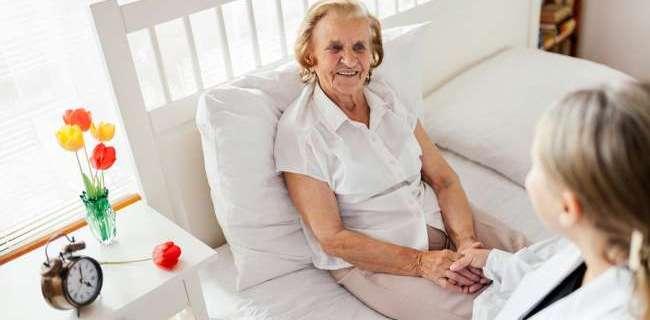 Golden Age Nursing Home
12498 SE Highway 116, Braymer, MO 64624
Are the owner of this business? Claim this listing to manage your profile.
Pricing for Golden Age Nursing Home
| | |
| --- | --- |
| Nursing Care | $4,738* (click below for pricing info) |
* All cost estimates are based on general costs for providers in this local area. Please confirm pricing with each provider directly before making a decision.
Golden Age Nursing Home Cost Comparisons
Reviews of Golden Age Nursing Home
We collect and verify reviews directly from users on our website. We have also included results from around the Web to give you the clearest overall picture of how this provider performs.
Ratings and Reviews from Around the Web
About Golden Age Nursing Home
Located at 12498 SE Highway 116 in Braymer, Missouri, Golden Age Nursing Home is an 83 bed skilled nursing facility. The community is in a generally middle income area, with an average per-household income of $38,240. With roughly 3,000 individuals residing in the 64624 zip code, it is sparsely populated. It is located around numerous local amenities, including retail stores, houses of worship, and healthcare facilities. There are 2 churches within four miles, including Hamilton Church of Christ.
More About Golden Age Nursing Home
Services and Amenities
Service Types
Property Amenities
Guest Parking
Public Living Area
TV / Media Area
Laundry Room
Landscaped Grounds
Library
Room Amenities
Smoke Alarm
Private Bathrooms
Safety / Handicap Features
Cable TV
Washers and Dryer Available
Housekeeping
Activities
Off-site Outings
Social Activities
Medical Services
Personal Care Assistance
Vision Care
Dental Care
Dining
Kosher Available
Vegetarian Available
Healthy Snacks
Meals Included
Diabetic
Low Sodium
Gluten / Allergin Free
Personal Services
Other Information
Medicare Information
83 Total Beds in the Facility
34 Current Occupants
Certified by Medicare and Medicaid
Medicare Participant Since 05/23/2001
Offers Resident/Family Counciling
Complaints and Deficiences
0 Total Deficiencies Reported
0 Health Standard Deficiencies
0 Health Complaint Deficiencies
0 Total Incidents Reported
2 Total Complaints Reported
0 Total Fines Imposed
$0 in Fines Imposed
1 Payment Denials
1 Penalties Imposed