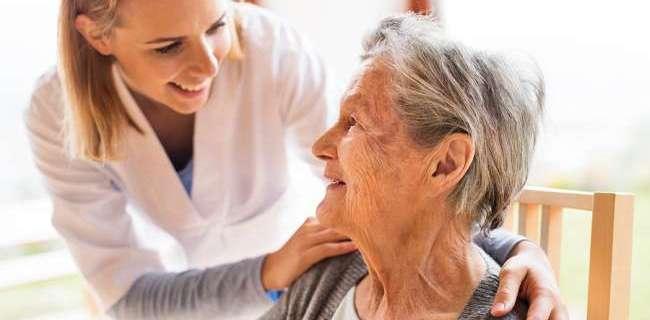 Guardian Home Care of Central Georgia
1551 Jennings Mill Road, Building 2500 A, Athens, GA 30677
Are the owner of this business? Claim this listing to manage your profile.
Pricing for Guardian Home Care of Central Georgia
| | |
| --- | --- |
| In-Home Care | $3,972* (click below for pricing info) |
* All cost estimates are based on general costs for providers in this local area. Please confirm pricing with each provider directly before making a decision.
Guardian Home Care of Central Georgia Cost Comparisons
Reviews of Guardian Home Care of Central Georgia
by kay_ad 12/22/2011
This has been by far the worst healthcare organization I have ever dealth with for my family. The CNA is EXCELLENT. However, the nurses do not want to do their job. My mom has a cathiter that has to be changed every other week. The nurse (Allison) didn't want to have to change it, so she called the doctor and talked him into once a month. This ended up in an infection with my mom. Once we got the orders changed back to the way they should be, the nurse (Allison) was back coming every other week. The nurse now has an attitude with my parents like it is a big inconvience for her to have to do this now. As of today, this Home Health Care company is discharging my mom from services because THE NURSE (Allison) states my mom is capable of going to the doctor to get it changed. Again, - she doesn't want to do her job. My mom is in a wheelchair, paralized on left side. She can not drive, she can not even dress herself, yet THE NURSE states she can go to the doctors office. This same nurse has dropped my mother cause a large cut on her hand as well as a bruise that covers the entire hip area. This nurse also orders my father around while she is there, which he is also not able to do because of his COPD, yet he feels obligated to do so.
About Guardian Home Care of Central Georgia
Located at 1551 Jennings Mill Road, Building 2500 A in Athens, Georgia, Guardian Home Care of Central Georgia is a senior home health care company offering in-home medical care and personal care services. They have been in operation in the area since 2004. They offer home health services, medical social services, physical therapy, occupational therapy, and nursing care.
Provider Services
Service Types
Medical Services
Nursing Care
Physical Therapy
Occupational Therapy
Medical Social Services
Home Health Aide
Other Nearby Agencies

Estimated Cost: $3,972 / Month
1021 Jamestown Blvd Suite 215, Watkinsville, GA 30677


Estimated Cost: $3,972 / Month
1612 Mars Hill Road, Suite B, Watkinsville, GA 30677

See More Options