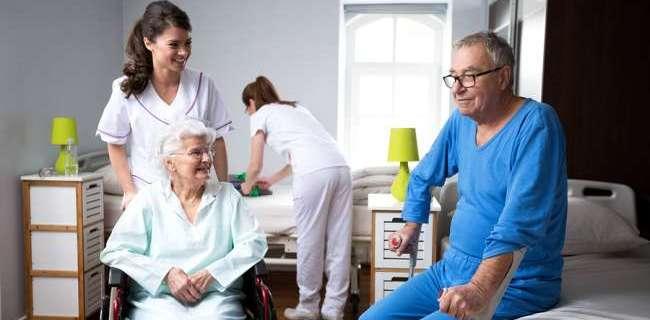 Hilltop Lodge
815 N Independence Ave PO Box 467, Beloit, KS 67420
Are the owner of this business? Claim this listing to manage your profile.
Pricing for Hilltop Lodge
| | |
| --- | --- |
| Nursing Care | $5,870* (click below for pricing info) |
| Assisted Living | $3,407* (click below for pricing info) |
| Adult Daycare | $1,787* (click below for pricing info) |
* All cost estimates are based on general costs for providers in this local area. Please confirm pricing with each provider directly before making a decision.
Hilltop Lodge Cost Comparisons
About Hilltop Lodge
Hilltop Lodge is located in Beloit, Kansas. Their facility offers senior housing in a well-maintained setting. The zip code of 67420 which this community is located in is sparsely populated, including roughly 4,721 residents. It is a predominantly average income area, with an average household income of $44,826. This residence is centrally located, with healthcare services, retail shopping, and worship services all in a close distance.
More About Hilltop Lodge
Services and Amenities
Service Types
Assisted Living
Nursing Home
Independent Living
Memory Care
Adult Daycare
Respite
Property Amenities
Public Living Area
TV / Media Area
Dining Room
Outdoor Garden
Room Amenities
Washers and Dryer Available
Kitchens / Kitchenettes
Maintenance
Housekeeping
Room Options
Two Bedrooms
Studio / Efficiency
Activities
Social Activities
Education Programs
Arts and Crafts
Spiritual / Religious Activities
Medical Services
Speech Therapy
Occupational Therapy
Personal Care Assistance
Medication Support
Nurses
Dining
Guest / Family Services
Family Outreach / Education
Insurance Types
Insurance
Medicaid
Medicare
Personal Services
Transportation Services
Laundry / Dry Cleaning
24-Hour Staff
Other Information
Medicare Information
95 Total Beds in the Facility
86 Current Occupants
Certified by Medicare and Medicaid
Medicare Participant Since 06/01/1995
Offers Continuing Care
Offers Resident/Family Counciling
Complaints and Deficiences
10 Total Deficiencies Reported
10 Health Standard Deficiencies
10 Health Complaint Deficiencies
0 Total Incidents Reported
1 Total Complaints Reported
0 Total Fines Imposed
$0 in Fines Imposed
0 Payment Denials
0 Penalties Imposed