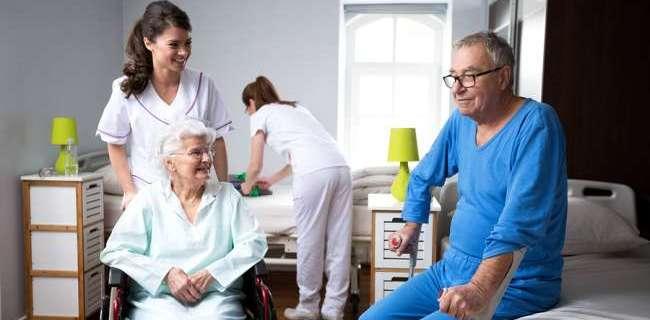 Hilltop Lodge
815 N Independence Ave PO Box 467, Beloit, KS 67420
Are the owner of this business? Claim this listing to manage your profile.
Pricing for Hilltop Lodge
| | |
| --- | --- |
| Nursing Care | $5,870* (click below for pricing info) |
| Assisted Living | $3,407* (click below for pricing info) |
| Adult Daycare | $1,787* (click below for pricing info) |
* All cost estimates are based on general costs for providers in this local area. Please confirm pricing with each provider directly before making a decision.
Hilltop Lodge Cost Comparisons
Reviews of Hilltop Lodge
We collect and verify reviews directly from users on our website. We have also included results from around the Web to give you the clearest overall picture of how this provider performs.
Ratings and Reviews from Around the Web
About Hilltop Lodge
Hilltop Lodge is a 95 room senior community situated in Beloit, Kansas. The neighboring area is sparsely populated, with around 6,000 individuals living in the zip code of 67420. It is a mostly middle income area, with a median per-family income of $44,826. It is located near many local conveniences, such as medical services, retail stores, and houses of worship. They're located only 0.1 miles from Mitchell County Hospital Health Systems. There are also 2 churches within 4 miles, including Assembly of God.
More About Hilltop Lodge
Frequently Asked Questions
Question
What is the cost of care at Hilltop Lodge?
Answer
The monthly average cost for Hilltop Lodge is estimated at $3,688. This is higher than the Beloit average cost of $3,220. The average cost for Kansas is approximately $3,543, versus $3,937 nationwide.
---
Question
How did Medicare rate Hilltop Lodge?
Answer
Medicare gave Hilltop Lodge an average rating of 3.4/5 stars in the latest survey.
---
Question
What types of payment does Hilltop Lodge accept?
Answer
According to our records, Hilltop Lodge accepts insurance, Medicaid, and Medicare.
Services and Amenities
Service Types
Assisted Living
Nursing Home
Independent Living
Memory Care
Adult Daycare
Respite
Property Amenities
Outdoor Garden
Public Living Area
TV / Media Area
Dining Room
Room Amenities
Maintenance
Housekeeping
Washers and Dryer Available
Kitchens / Kitchenettes
Room Options
Two Bedrooms
Studio / Efficiency
Activities
Education Programs
Arts and Crafts
Spiritual / Religious Activities
Social Activities
Medical Services
Speech Therapy
Occupational Therapy
Personal Care Assistance
Medication Support
Nurses
Dining
Guest / Family Services
Family Outreach / Education
Insurance Types
Medicare
Insurance
Medicaid
Personal Services
Transportation Services
Laundry / Dry Cleaning
24-Hour Staff
Other Information
Medicare Information
95 Total Beds in the Facility
86 Current Occupants
Certified by Medicare and Medicaid
Medicare Participant Since 06/01/1995
Offers Continuing Care
Offers Resident/Family Counciling
Complaints and Deficiences
10 Total Deficiencies Reported
10 Health Standard Deficiencies
10 Health Complaint Deficiencies
0 Total Incidents Reported
1 Total Complaints Reported
0 Total Fines Imposed
$0 in Fines Imposed
0 Payment Denials
0 Penalties Imposed
Nearby Hospitals
Mitchell County Hospital Health Systems - 0.1 Miles Away
Nearby Churches
Assembly of God - 14.28 Miles Away