Home Care Assistance of Clarksville
2250 Wilma Rudolph Blvd M, Clarksville, TN 37040
Are the owner of this business? Claim this listing to manage your profile.
Pricing for Home Care Assistance of Clarksville
| | |
| --- | --- |
| In-Home Care | $3,688* (click below for pricing info) |
* All cost estimates are based on general costs for providers in this local area. Please confirm pricing with each provider directly before making a decision.
Home Care Assistance of Clarksville Cost Comparisons
Reviews of Home Care Assistance of Clarksville
We collect and verify reviews directly from users on our website. We have also included results from around the Web to give you the clearest overall picture of how this provider performs.
Ratings and Reviews from Around the Web
About Home Care Assistance of Clarksville
Home Care Assistance, a Clarksville elder care agency, is a leading provider of respite and live-in home care for seniors. Home care clarksville offer specialized dementia, Alzheimer's, Parkinson's, cancer, and post-stroke care as well as non-medical in-home care at clarksville Home care, Clarksville seniors can trust. Our experienced caregivers make great companions who can help seniors with a variety of daily activities like meal preparation, laundry, cleaning, and on-time medications as well as providing transportation and mobility assistance. To set up a complimentary consultation, call us at (931) 444-1950.
Visit Website
(931) 444-1950
Other Nearby Agencies

Estimated Cost: $4,549 / Month
2292 Dalton Drive, Suite A, Clarksville, TN 37043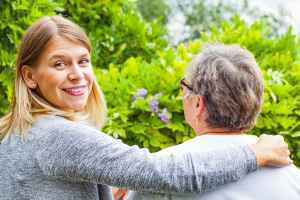 1 Review
Estimated Cost: $4,549 / Month
141 Hatcher Ln, Clarksville, TN 37043

See More Options