Vna of Cape Cod
255 Independence Dr, Hyannis, MA 02601
Are the owner of this business? Claim this listing to manage your profile.
Pricing for Vna of Cape Cod
| | |
| --- | --- |
| In-Home Care | $4,678* (click below for pricing info) |
* All cost estimates are based on general costs for providers in this local area. Please confirm pricing with each provider directly before making a decision.
Vna of Cape Cod Cost Comparisons
Reviews of Vna of Cape Cod
We collect and verify reviews directly from users on our website. We have also included results from around the Web to give you the clearest overall picture of how this provider performs.
(1)
Ratings and Reviews from Around the Web
About Vna of Cape Cod
Located at 255 Independence Dr in Hyannis, MA, Vna of Cape Cod is a home healthcare company that offers personal home care services and also home health care. For almost 52 years, they have been serving clients in the Hyannis area. They offer multiple personal services such as assistance using the bathroom, meal preparation, assistance with mobility, dressing assistance, and transportation help. They also offer multiple medical services such as cardiac care management, IV administration, speech therapy, administration of injections, and colostomy care. They also offer short-term care and hospice. They accept a variety of payment options including private payments, veterans benefits, Medicaid, private insurance coverage, and Medicare benefits.
Visit Website
(508) 957-7400
Provider Services
Service Types
Insurance Types
VA Benefits
Private Pay
Insurance
Medicaid
Medicare
Provider Information
Insured and Bonded
License Verification
Ownership: Private
Certified Since 07/01/1966
Personal Services
Dressing Assistance
Meal Preparation
Personal Hygiene Assistance
Exercise Assistance
Mobility Assistance
Toileting Assistance
Medication Assistance
Pet Care
Grocery Shopping
Transportation Assistance
House Cleaning
Companionship
Errands
Medical Services
Physical Therapy
Pain Management
Licensed Nurses
Occupational Therapy
Diabetic Care
Speech Therapy
Colostomy Care
Stroke Care
IV Administration
Alzheimer's/Dementia Care
Catheter Care
Blood Pressure Management
Injection Assistance
Cardiac Care
Wound Care
Cancer Care
Nursing Care
Speech Pathology
Medical Social Services
Home Health Aide
Other Services
Short Term Care
Hospice Care
Other Nearby Agencies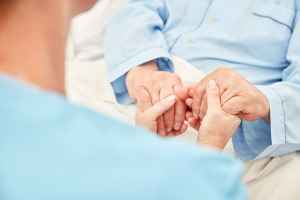 2 Reviews
Estimated Cost: $4,992 / Month
80 Davis Straits, Bldg A, Unit 104, Falmouth, MA 02540

See More Options