Five Things We Will Lose When We Lose Our WWII Vets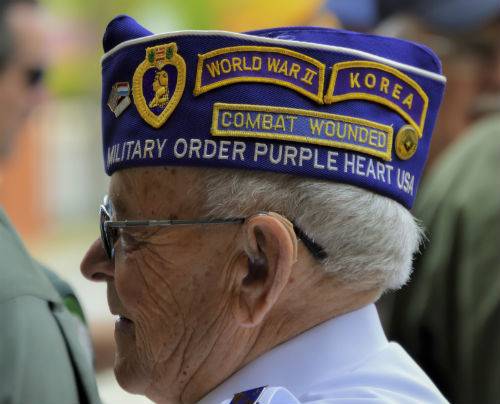 Every day in newspapers across the country, there are obituaries of brave men who served in World War II. Day after day, more and more veterans are being honored in obituaries not only for their bravery in war but for living truly honorable lives once returning home. Every year the number of WWII veterans we have left gets smaller and smaller, reminding us all of the harsh reality that fairly soon we will have lost all of the World War II veterans left in the United States.
This is not only a harrowing fact that illuminates just how much time has gone by since this tragic global war, but it also reminds us all that there are actually a lot of things that we will lose when we lose our veterans. Here are just five of the many things that we will lose as a nation when we lose our WWII vets.
Our Real Accounts of One of the Biggest Wars in History
Open any history book on WWII and chances are you will see countless stats, figures and pictures from this horrific event in history. However, when we lose our WWII veterans, we will lose the most realistic account of what living in this war was really like. While history books and documents from survivors can tell us a great deal, there is little that can compare to the harrowing stories from the men who were actually in this war.
Every day, we are moving closer and close to reality where there is not a single participant from WWII that is still alive and able to tell his tale from war and to really describe not only what war was like, but what it was like both before and after the war for Americans.
The Art of Honoring WWII Heroes
While the number of WWII veterans grows smaller and smaller by the day, when we lose this important group of men, we will also lose some of the unique ways that we have honored these heroes as well. Communities around America have created truly unique events, shows, parades and outings all designed with honoring WWII veterans in mind.
Ask any person who has attended an Honor Flight and you will see just how special these events are. This is a program that pairs WWII veterans with a volunteer that helps take them to Washington D.C. so they can see the new WWII memorial. It is just one way that communities are rallying behind their veterans and one of the many things that America will unfortunately lose when there are no more veterans left.
A Connection to a Different Time
History often proclaims that those who lived through WWII were America's greatest generation, but soon that generation will be gone and America will be left with a big hole in its absence. While it was a time of great tragedy with the war, it was also a time of great growth for the United States. It spearheaded women's rights as women stepped up and took jobs in factories and even kept men-only professional sports teams alive.
As our WWII veterans slowly start to leave us, we are losing our connection to one of the most proclaimed time periods in history. Talking to a WWII veteran today, you can truly gain an understanding and appreciation of this time in American history and understand why it was hailed as such an important time in America's backstory.
A Deeper Connection to Our Museums and Memorials
There is a monument in Washington D.C., a museum in New Orleans, a memorial at Pearl Harbor in Hawaii, and dozens of other structures around the country that pay homage to this difficult time in American history. Visiting these monuments is one thing. Visiting them with a WWII veteran or when you know a WWII veteran is a completely different experience.
While these museums will live on, the connection that many of us have to them will not. Without veterans around to truly honor these memorials and to serve as living examples of all that these structures have to teach us, there will undoubtedly be an emotional disconnect between these museums and monuments and our world today.
True Heroes
In today's world, we have so many individual acts of bravery, but when we lose all of our WWII veterans, we will be losing some of the most honored heroes in American history. These men not only left their homes and their families behind, but they fought in one of the bloodiest wars in history, many of them left not knowing if they would ever return.
Unlike any war that has come since, WWII had one of the highest amounts of casualties. Men were drafted in huge numbers and were called to duty even when they had no prior experience or training. They left their wives behind to run their households and go to work in jobs they had never done before, and they left at a moment's notice. This is the type of bravery that has thankfully not been tested in our modern world today and it is one that WWII vets will forever be honored for.
Recent statistics have the number of WWII survivors dipping below 1 million. By the year 2025, the U.S. Department of Veterans Affairs assumes that there will only be around 57,000 WWII veterans left. While we are still honored to have these brave men in our world today, it is important to remember their sacrifice and their service and to remember all that our world will lose when we no longer have these brave individuals in our lives.
Today's WWII veterans are entering into a very new and challenging time in their lives. Many of them are transitioning to assisted living facilities, nursing homes or starting to receive home care. Supporting these important seniors during this time, just as they supported so many during WWII is a great way to keep the connection to these veterans alive. For those individuals who are lucky enough to still have a WWII veteran in their lives, there is no better time than the present to truly reach out and connect with this brave individual to hear their stories, gain their insight and truly appreciate what it is they have to offer us all while they are still here.