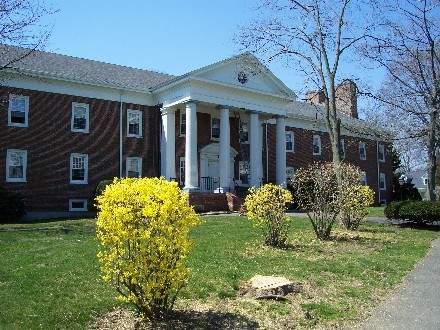 Overview
Situated within Lynn, Massachusetts, Lynn Home For Elderly Persons offers senior care in a well-maintained community for older individuals. The neighborhood encompassing this community has a dense population, including around 45,139 people in the zip code of 01902. It is a primarily average income area, with an average household income of $38,107. The facility is located in proximity to plenty of local amenities, such as houses of worship, retail shopping, and health care services. There are 24 churches within four miles, including Congregation Ahabat Sholom, Central Cong Church, Iglesia Evangelica Restauraci, and First Church of Nazarene. There are 29 drugstores within a mile of the community. They are also located just 3.7 miles from North Shore Medical Center.
Lynn Home For Elderly Persons offers both nursing home care and assisted living. They can provide care for those who are not able to live by themselves and require a higher level of assistance and medical care. Also, they can accommodate those who require assistance with common activities but who also want to maintain their independence to some level.
This residence has many amenities and services available to their residents. For example, they have multiple room amenities that include on-site maintenance and regular maid service. In addition, they provide a selection of medical services including foot care services, dental care , medication support, and nurses on staff. They also provide several social activities like religious and spiritual activities, arts and crafts projects, daily exercise programs, and general social activities.
Community Features



Activities

Arts and Crafts
Daily Exercise
Spiritual / Religious Activities
Social Activities



Medical Services

Podiatry
Dental Care
Nurses
Medication Support



Property Amenities

Salon / Barbershop
Dining Room
Laundry Room
Newspaper Service



Room Amenities

Maintenance
Housekeeping



Dining

Meals Included



Personal Services

Transportation Services
24-Hour Staff
Laundry / Dry Cleaning