Suggestions to Combat Financial Elder Fraud and Abuse
August 7, 2018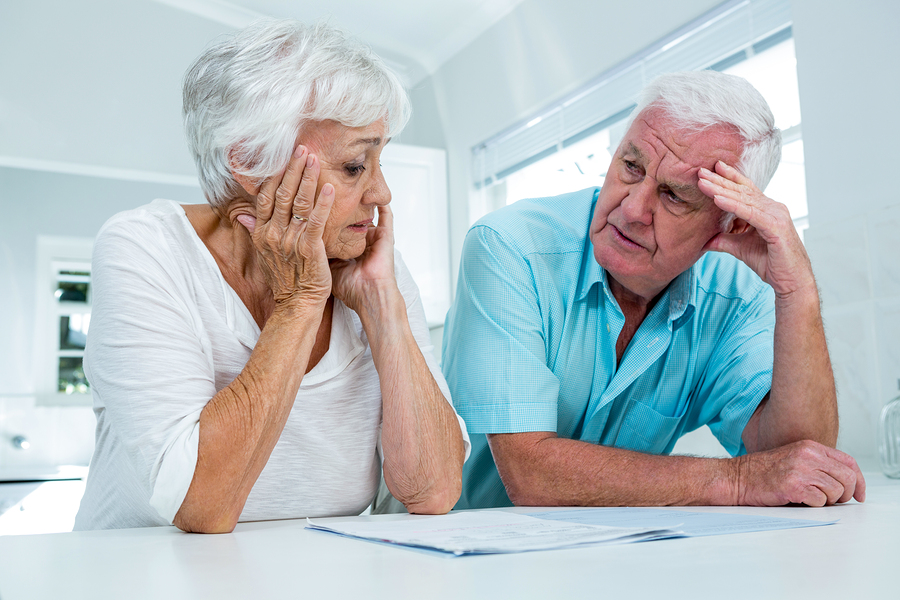 Elder fraud is the fastest growing form of elder abuse. Broadly defined,?financial elder abuse is when someone illegally or improperly uses a vulnerable senior's money or other property. Most states now have laws that make elder financial abuse a crime and provide ways to help the senior and punish the scammer.
Elder Fraud and Ethics
The elderly are among the most vulnerable in our society. Taking advantage of them through fraudulent acts is a gross violation of ethical standards. Ethics requires that we treat others the way we wish to be treated ? The Golden Rule. Yet, fraudsters think little of the damage they do when they defraud elders. Their actions are driven solely by self-interest.
Fraud is a knowing act. It doesn?t occur by mistake. The fraudster intends to cheat elders. Undoubtedly, the act takes place because the fraudster figures the likelihood of getting caught is slim. Elder financial abuse is tough to combat, in part because it often goes unreported. Many elderly victims are often too confused, fearful, or embarrassed by the crime to report it.
Signs of Elder Fraud
Seniors and their loved ones should be very suspicious if they notice any of the following signs of financial fraud against elders:
A relative or caregiver becomes extremely interested in the elderly person's financial affairs.
A caregiver is reluctant to spend money on necessary medical treatment.
Someone prevents the elderly person from talking on the phone or doesn't pass along phone messages.
There are unauthorized withdrawals from checking or savings accounts.
The caregiver claims that some money is "missing." Or, there are new or recently changed legal documents, such as wills or "powers of attorney" that give this other person rights to conduct transactions.
FBI Actions to Stop Elder Financial Abuse
On February 22, 2018, the FBI announced a coordinated law enforcement action aimed at those who prey on senior citizens. The action resulted in charges against more than 250 subjects who collectively victimized more than one million mostly elderly Americans.
Attorney General Jeff Sessions said, ?The Justice Department and its partners are taking unprecedented, coordinated action to protect elderly Americans from financial threats, both foreign and domestic. Today?s actions send a clear message. We will hold perpetrators of elder fraud schemes accountable wherever they are.?
Using a variety of scams, criminals charged in the nationwide sweep caused losses of more than $600 million. The cases, which spanned the globe and claimed victims in every U.S. state, include criminal, civil, and forfeiture actions and were coordinated through local, state, and federal law enforcement agencies and international partners.
Fraud Schemes
Last year, the FBI opened more than 200 financial crime cases that involved elderly victims. The investigations covered a range of crimes, from investment frauds to reverse mortgage scams and even their guardians and caregivers.
Friends and relatives also have convinced senior citizens to add their name onto bank accounts, living trusts or wills (perhaps as the sole beneficiary) or grant a power of attorney (giving total control over the person's financial affairs).
Fraud schemes against the elderly also include a variety of mass mailing and telemarketing frauds such as lottery phone scams, romance scams, grandparent scams, IRS imposter schemes, and others. Many of these schemes are perpetrated by criminals outside the United States. All the schemes have one goal: to trick and deceive senior citizens into turning over their hard-earned savings.
To report elder fraud to the FBI, visit your local FBI office, call 1-800-CALL FBI (225-5324), or file a complaint online at the FBI?s Internet Crime Complaint Center at?www.ic3.gov.
Blog by Steven Mintz, aka Ethics Sage. Visit Steve?s website at https://www.stevenmintzethics.com/, where you can sign up for his newsletter.
Author Profile
Lori Thomas has decades of experience as a caregiver. Her writing for SeniorAdvice.com is informed by years of research as well as hands-on family experience caring for her now late mother, who had chronic health issues for most of her life. Lori is an integral part of the SeniorAdvice.com management team, acting as Vice President of Marketing and Chief Editor.